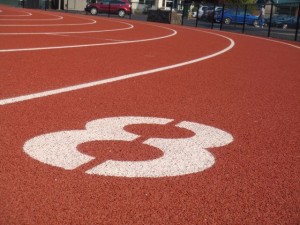 Because we see it every time we visit Lane 8, we don't see it any more.
The tag line.
Huh?
The tag line beneath the title, Lane 8, at the very top (header) of this page"
"If your goal isn't impossible, you're not reaching high enough."
As soon as I start taking the most important things for granted, I lose. Are ya with me?