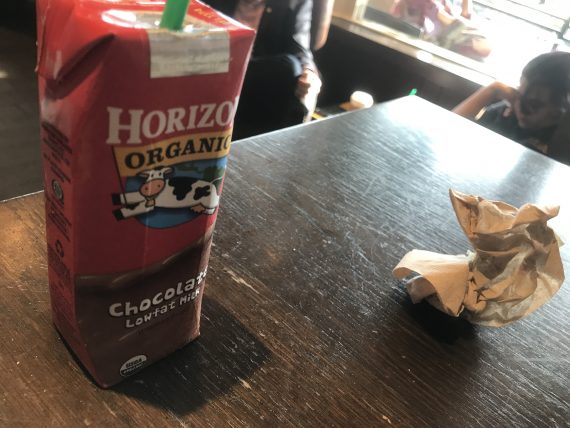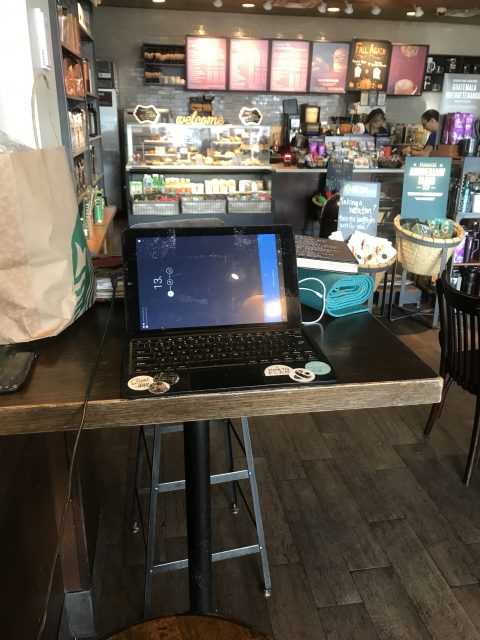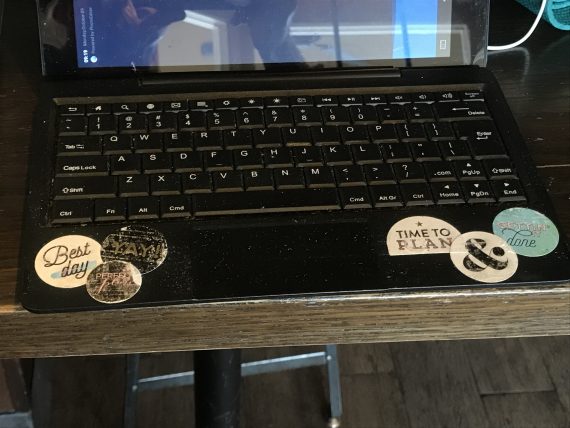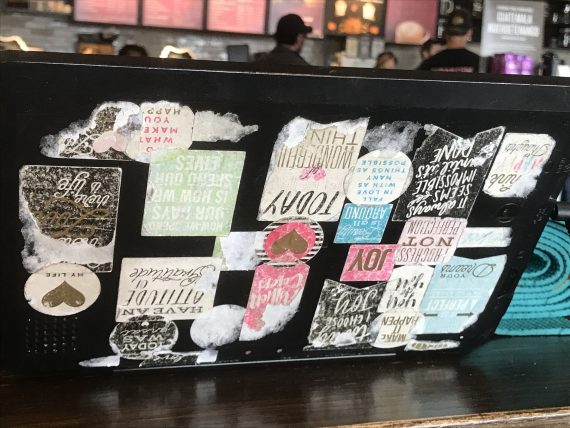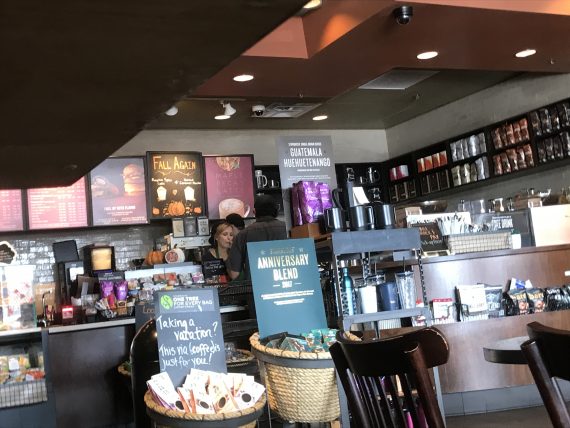 Wasn't feeling it at the gym, but plowed through it.
Felt good when done.
Always does.
On the ride home, stopped at Starbucks for a sandwich (used Apple pay because i carry no wallet), and afterward snapped the photo above.
There was also a Daytimer type organizer next to the laptop, jammed and overflowing with papers. And a notebook, the front cover plastered with inspirational sayings.
Be Bold.
Seize the Day.
You Rock.
Courage.
Positive Attitude.
Be the Change.
Etc.
So i asked, "What are you working on?"
To my ear, her comments were as unfocused as her organizer appeared to be disorganized.
i tried, and failed, to have a meaningful conversation.
The  woman – from India, with no car and she carried a yoga mat into Starbucks –  claimed to be a medium, but she left me unimpressed on several levels.
Wasn't feeling it from her.
The opportunity to try (unsuccessfully) to make her day wasn't lost on me. Do your best and let the rest go.
Do your best and let the rest go.
Surrender is a great tool.
i use it all the time.
•  •  •  •  •
This website is about our BODY. To read today's post about our SPIRIT, click here.
If you want to stay on this site and read more posts from this Blog, click here.