Four tips for keeping Crohns Disease under control.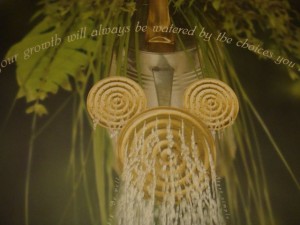 Have I not been pretty good at keeping the topics here at Lane 8 about Health, Motivation and Impossible Goals?
It feels like it, and therefore, I'm taking editorial license to post about something that has to do with all three, but perhaps in a way you're not expecting.
I've had the link for some time and have not found the right time to share it. One of the privileges that a serious blogger gets is to say something particularly personal.
There are many incurable diseases. And all of us have been impacted directly and indirectly, by them.
Crohn's disease has no cure.
Yet.
It is an Impossible Goal to help raise enough money, to give away, to those who can find the cure.
As a parent, it's ultimately going to become a full-time job.
For now, this humble and thankful parent, just wanted to open the door a little bit wider.
If you want, click here to read, "When to talk about Crohn's Disease."
Run Blog Run is an interesting blog I found while reading Fast Forward on the plane to Niagara Falls yesterday. By the way, I'm here in Niagara Falls, New York.
Fast Forward is a free magazine as part of a USATF membership.
Was it coincidence that the first article on Run Blog Run featured Jeremy Wariner?   Jeremy has dominated the 400 meters for some time:
3 Olympic Gold Medals
4 World Championship Gold medals
5th Fastest 400m Time Ever
In the 2008 Beijing Olympics, LaShawn Merritt, age 22, defeated Jeremy, and established himself as the Olympic 400m gold medalist.
What does any of this mean?
It just means that everybody has something they love to do.  Jeremy, LaShawn and I love to run 400m.
I also happen to love helping others go for their dreams.  That's what Lane 8 is all about.
Dream Big.  Get There.  Stay There.  Carpe diem, jeff noel  🙂