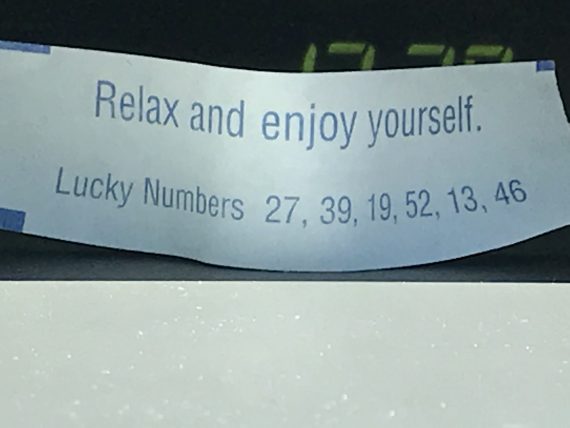 We attended two different Church services yesterday morning and then went to lunch. Cheryl is still working at Disneyland (two weeks total).
Love the fortune cookie message above.
Super grateful i haven't made this a full-time mantra.
Why?
Because High School gym class might have been the last time i exercised.
Instead, my answer is two days ago. And in an hour, i'm biking 40k roundtrip (an hour ride each way) and spending an hour at Golds Gym in between.
•  •  •  •  •
This website is about our BODY. To read today's post about our SPIRIT, click here.