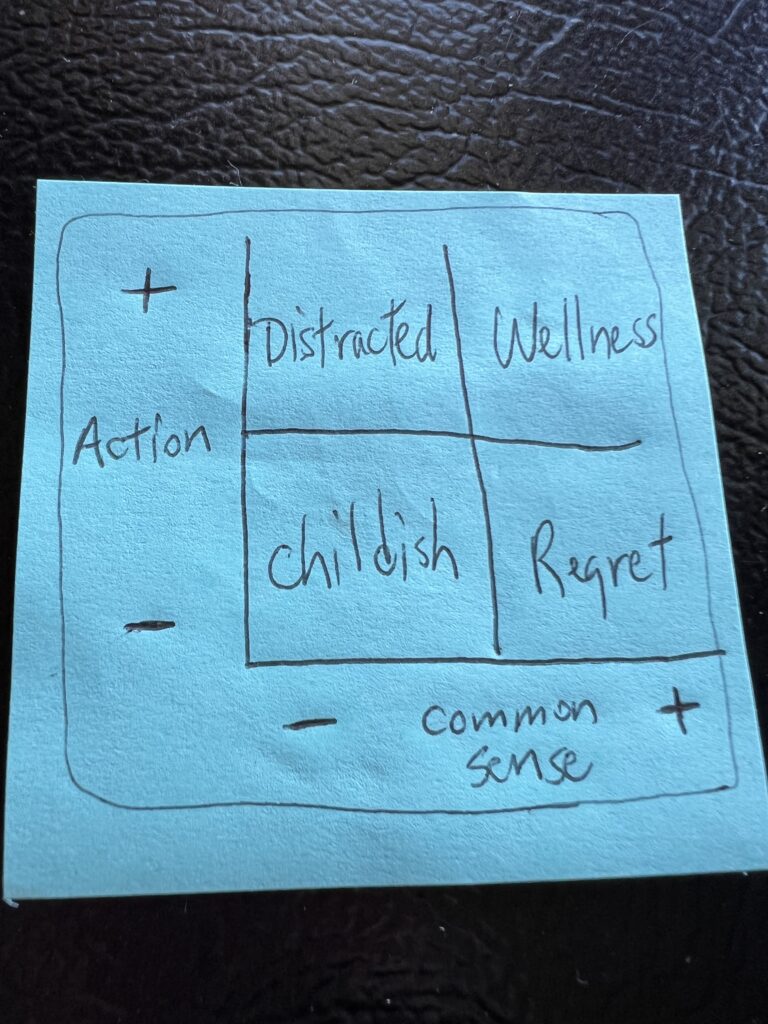 Common sense is not as common as it could be – nor as it should be.
Why?
Insidious distraction boasts high activity, but little to no common sense; plenty busy enough, but not focused on highest priorities.
Summarized differently, if you really want to/need to get real with yourself:
To know is to do. To know and not do is to not yet know.

dad
Regret, that lower right box, it's a freight-train barreling your way.
Common sense says don't ever let that happen.
• • • • •
This website is about our BODY. To read today's post about our SPIRIT, click here.