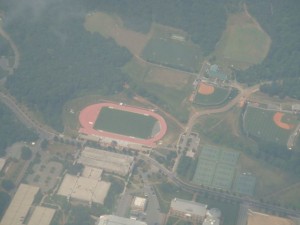 In yesterday's post Michael Johnson interviewed Usain Bolt. Both men currently hold world records.
Both men did something no other human has ever accomplished.
And on closer inspection, we find that off the track, they are fun-loving, casual, "normal" human beings.
On the track, polar opposites.
Michael = laser-focused, and dead serious
Usain = casual, almost comical
Whatever your health goals are, there is no one "correct" way to pursue them. We all need to remind ourselves that in fact, there may be many approaches over our lifetime.
We can learn a lot by watching others.  Others can learn a lot by watching us.  Knowing this, do you consider yourself a health example or a health warning?