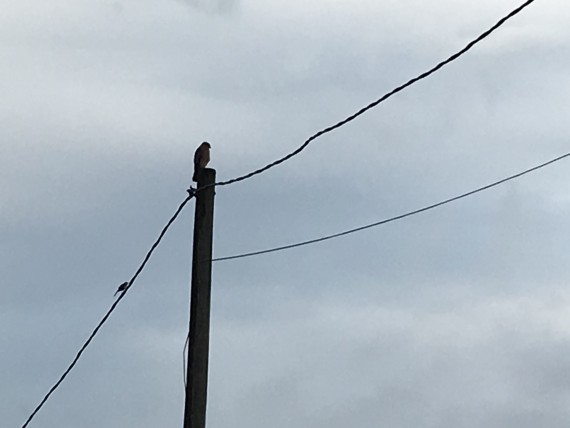 Life is fair.
Many believe life is unfair.
The fairness stems from the fact that it's brutally unfair to everyone.
Just minutes into yesterday's run to Magic Kingdom, the reality of this photo stopped me.
The small bird (Mockingbird) on the left down wire (barely noticeable) and the large bird on the right (Hawk) are at a standoff.
The Hawk wants what's in the Mockingbird's nest. The ridiculously smaller and weaker Mockingbird has but one choice and that is to muster the strength to defend it's nest with it's life.
The odds are stacked against us that we might dedicate a lifetime to doing the hard, tedious work required to exercise regularly, consume a healthy diet, and get adequate rest.
__________
This website is about our physical health. To leave this site to read today's post on my spiritual health website, click here.