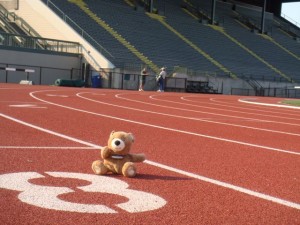 Lane 8 is the worst lane.  The slowest competitor is placed there. You know this already.
There is an art to being in Lane 8.
Huh?  Exactly.
Although it doesn't seem so, striving for (metaphorically) Lane 8 is really impossible.
Getting healthy and staying healthy, until we die, is really quite impossible too.
Or is it?  There is an art to not quitting, not giving up, no matter what.