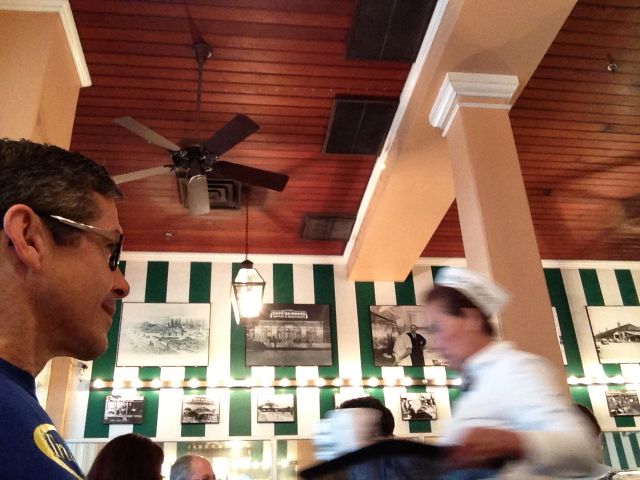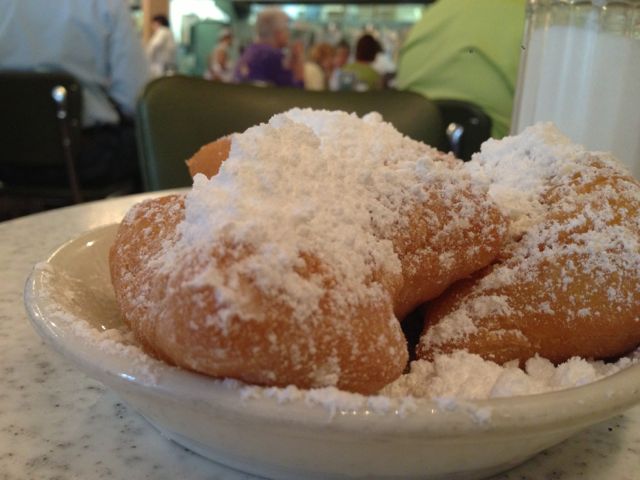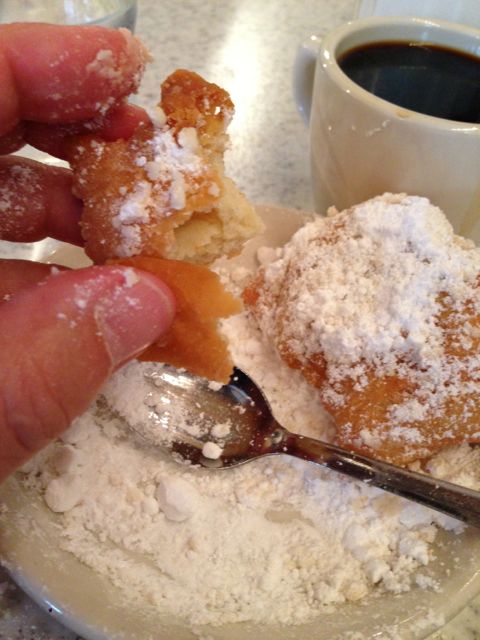 Cab or walk from Cafe Du Monde back to Hyatt Regency?
Pressed for time to catch a flight home to Orlando, meant having no time to run and visit Cafe Du Monde. So I skipped the run and taxied to the French Quarter for beignets and coffee.
Beignets and coffee were a nice farewell breakfast…
If I leave now (8:20am), should be able to depart Hyatt by 9:15am. It's a two-mile walk.
…
This month jeff noel is encouraging Mid Life Celebration readers to follow all five daily blogs about work life balance. It's a breeze to go from this physical health blog to the spiritual health blog, just click -> go to Next Blog
PS. MLC blogging is now 100 days ahead.