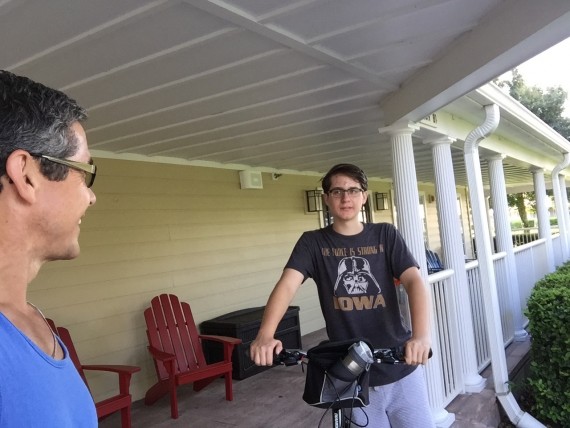 Weekends were made for Michelob. A 1977 commercial and it's tag line made me think about a similar tag line:
Weekends were made for bicycling.
We have been bicycling regularly (though nothing major) throughout the summer. But with the advent of High School, the only time available is on the weekends.
It's too hot after the sun comes up. And after school is iffy because of common Florida thunderstorms.
So the freshman gets up early on the weekends.
Next Blog