.think .differently
First two things everyone wants to know? Is the speaker any good and how much? Here ya go…
60-second sizzle-video…Jeff has spoken globally to over one-million people, and 2,000 organizations. He was Disney Institute's highest rated, most requested speaker.
---
Minimalist site for people who are:
Familiar with Disney's business architecture
Committed to launching a corporate improvement
Motivated to invest time, money and effort.
Bold • Visionary • Risk-Tolerant
Seeking fresh, Disney-like thinking to solve unsolvables.
Jeff teaches Disney's five Company Pillars and 19 Organizational Vibrancy blueprints.
Keynote (up to 90 mins) rate? Florida $20k, North America $25k, Crossing an Ocean $30k+
Jeff's only publicly recorded speech, TEDx Talk from Kuwait: Note, first 90-seconds was not to be recorded.
Notice two world-class things in first 90 seconds: (1) How the unplanned stretch break was ingeniously turned into a purposeful moment. (2) At exactly 90 seconds in, Jeff steps back into the red dot's center, takes a deep breath, and launches the Talk with a foundational question and a profound pause.
Hiring the right person from among the world's best is hard. Lean on your intuition and Disney admiration. Jeff is a two-time Disney Lifetime Achievement Award recipient, a published author, and highly-sought business advisor. His intellectual property centers on the five core, industry-neutral, Business Excellence Pillars:


Leadership Excellence


Employee Engagement


Customer Service


Brand Loyalty


Creativity & Innovation
So what?
So if you totally get Disney's business architecture, are committed to launching a corporate improvement, and are willing to invest time, money and effort…email jeff.noel@icloud.com to arrange a discovery call to ask Jeff questions.
In case you are wondering, sure, Jeff is a Disney Institute Legend, yet you will feel like he is a childhood friend once you hear the Disney smile in his voice on that first call.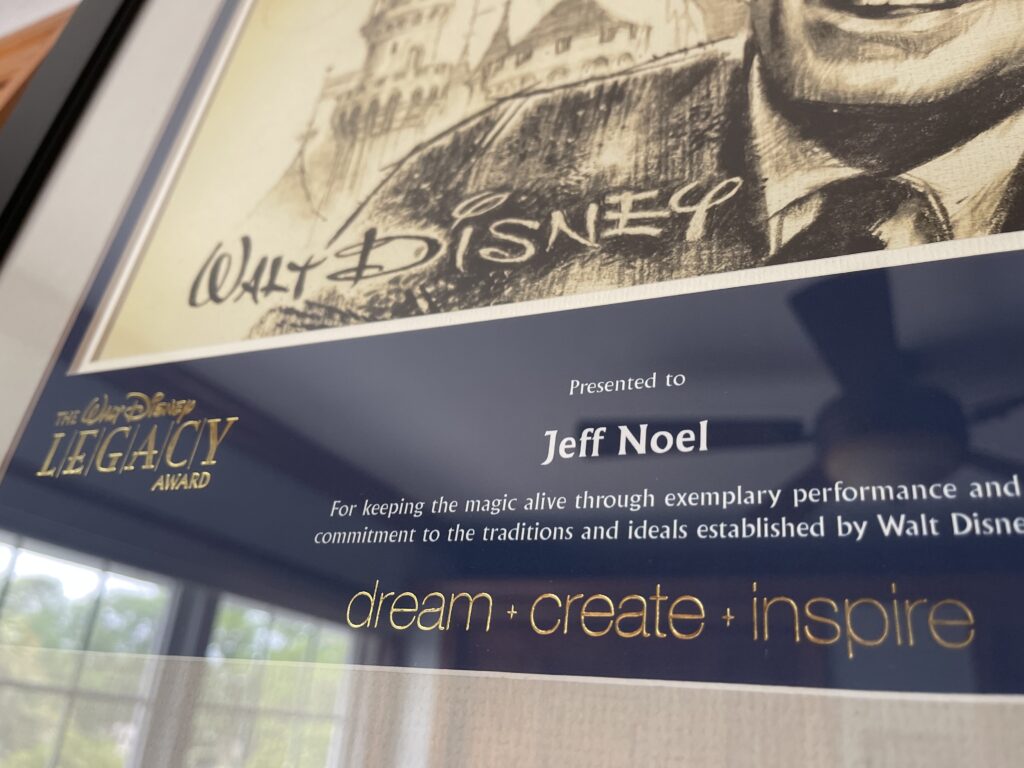 04.28.21 555am