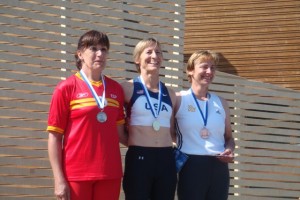 Yesterday at the United States of America Track & Field Master's National Championships, a world age-group record was set in the women's hammer throw.
If I had been there like planned, you know I would have found her, and with pocket camera rolling, asked, "What motivates you? And, What does it feel like to be a world-record holder? And finally, Any advice to the viewers out there?"
Will you be exercising today?
(scroll down to see next post or click here to go to next blog)