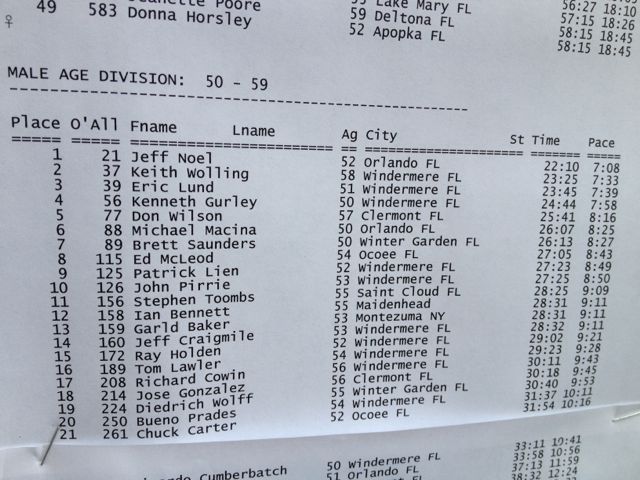 My goal for the upcoming Windermere, Florida 5k is to run the same or better time I ran in the inaugural 5k seven or eight years ago…22:10…. Pace is critical for enjoying your run. Start too fast and the race quickly becomes a nightmare. Too slow and you live with regret for not pushing yourself to your best.
You can learn pace by practicing – this engages me to keep exercising. I always run with a stopwatch and have learned what a six, seven and eight minute mile pace feels like…
Next Blog
PS. I wrote this post five days before the race (and photo). The race was April 14, 2012.