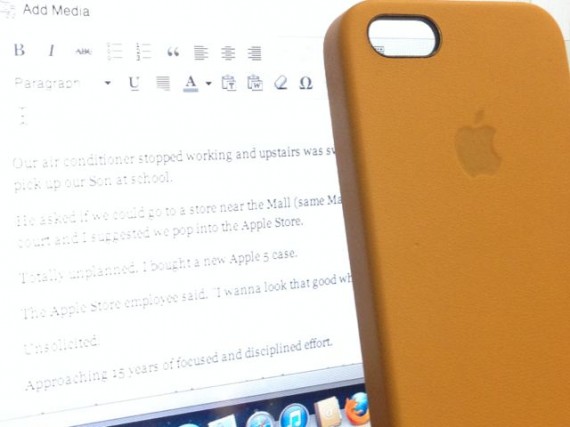 Our air conditioner stopped working and upstairs was sweltering. Grabbed a tank top heading out the door (also sweltering) to pick up our Son at school.
He asked if we could go to a store near the Mall (same Mall with an Apple Store). We spontaneously ate dinner at the Mall food court and I suggested we pop into the Apple Store.
Totally unplanned, bought a new iPhone case.
The Apple Store employee said to the 54-year old, "I wanna look that good when I'm your age".
Unsolicited.
Approaching 15 years of focused and disciplined effort.
When you hear the long way is the short cut, it ain't a theory.
Next Blog