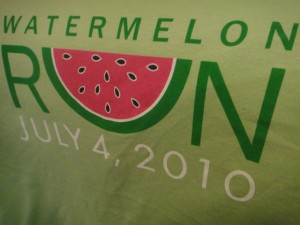 Do you keep track of your progress? I mean, with a few things that are really important to you.
Your checkbook maybe. Or your vacation savings. Or your weight loss or weight gain. Or your running distance or running times?
I love running.
And sometimes I don't.
Like yesterday at the Central Florida 5k (sponsored by Track Shack) Watermelon Run, I wanted to stop a few times.
You know, quit.
But I didn't.
Hope you find whatever it is you need to not quit.
Quitting is for amateurs.
Become a pro at not quitting.
And be prepared to bleed to make it a reality.