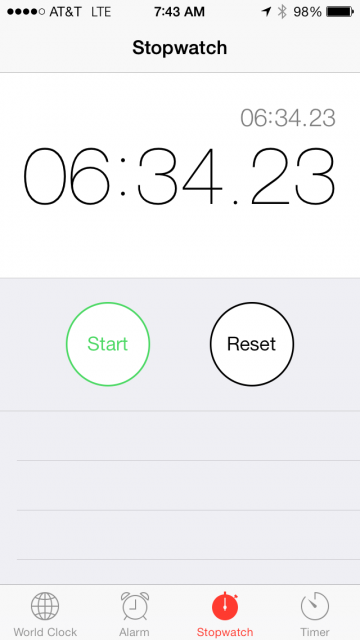 Ran this morning before writing. And the running has been a struggle since the letdown of not going to Nationals – remember the double inguinal hernia repair two weeks before the meet back in July?
As we seek motivation, we can strive for simplicity and effectiveness. Nationals is the only meet I plan to run and set a goal for. One year, one race. It's enough.
One year, no race.
No worries.
Twice this week did two 800's at 3:20 pace, with a five-minute rest in between. This was a post surgery ability stretch. An hour ago I decided to do a mile time trial and shot for 6:40, which is back-to-back 3:20's (with no rest in between).
The time above shows the results. Motivation is like a fire and we must constantly add fuel to it.
You get this, right?
Next Blog