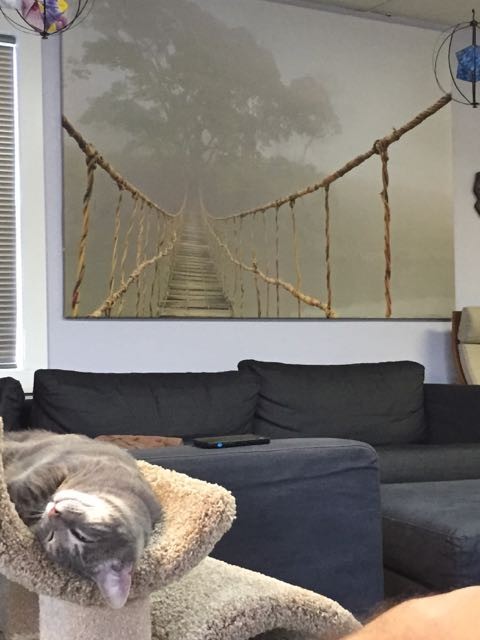 Your art may never overcome it's fear.
Needed a destination for a bike ride because riding in a circle wasn't motivating. Aha. Ride to the coolest middle school classroom you know of to be there during lunch – the student's free time. Then ride home.
It was a nice way to "cross-train" on a spectacular January day near Walt Disney World.
It was also a nice opportunity to remind the teacher what a remarkable artist she is, and how her art inspires not only the students, but also all who come in contact.
Next Blog