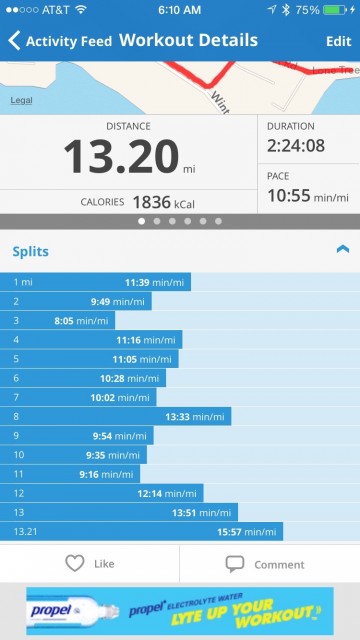 Accept this fact: we will struggle, and we will find joy.
Wasn't planning on logging a half-marathon yesterday. And it wasn't a struggle. It just happened. Drenched in sweat for two-plus hours, it was joy.
There's a big difference between struggling and failing.
Struggling comes with the territory.
The goal is to not fail.
For a lifetime.
Go. Move. Do something that makes sense to you.
Expect struggles to ebb and flow.
Expect this to last a lifetime.
The only way to fail is to not accept a lifetime of struggle.
Next Blog