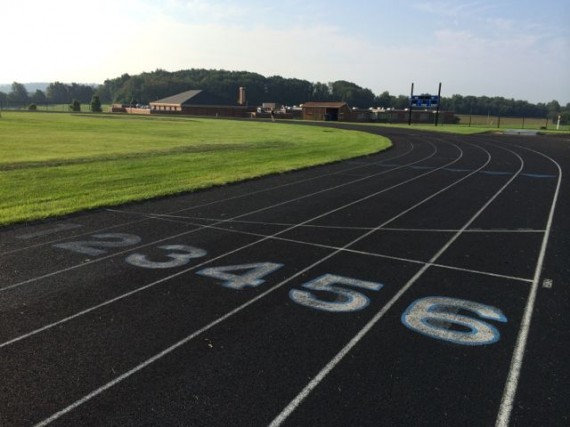 (photo: This six lane all-weather track was cutting edge in 1972. It's an afterthought now, in 2014)
Out for two hours yesterday. A nice combination of running, walking, observing, reminiscing, dreaming, and thinking.
Was in the first 8th grade class to attend this futuristic middle school in 1972.
Now (2014) it's a Senior (Citizen) Center.
Next Blog
PS. The town still sports a six-lane Track…