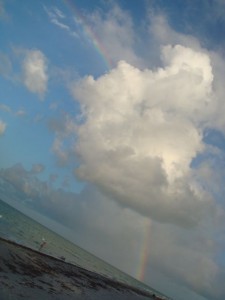 (photo: different rainbow from the beach, about 100 meters from our Sanibel cottage, 2009)
One of the most challenging things to do is slow down and take a break.
For like a week at a time.
We worry all our hard work will erode away.
Maybe.
Maybe not.
We will soon find out.
Next Blog