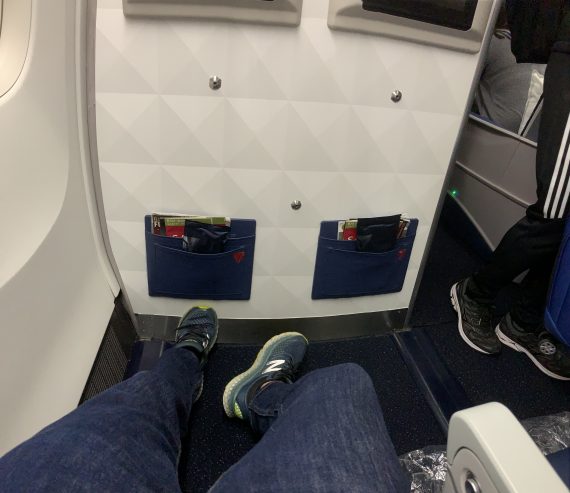 Rest is critical to our health and well-being.
The thesis for Disney business operations is this:
Disney's success comes from our ability, and discipline, to over-focus on the same things others under-focus on or ignore. We've learned to be intentional where others are unintentional.
In order to accept this Keynote Speaking engagement, the only way i'd agree to their lower fee was by over-focusing on sleep.
i wasn't about to fly 13 hours one-way for the same fee i do Orlando (home) speeches.
But this was the first-time Thinking Heads Speaker Bureau had come to me and i didn't want to walk away.
So the only reason tomorrow's speaking gig was accepted came down to the client's willingness to pay me an elevated travel stipend to cover my Delta One ticket cost.
Travel allowances are additional income to your bottomline – in this case, an additional $7,300 for the Delta One ticket.
•  •  •  •  •
This website is about our BODY. To read today's bot,tom line our SPIRIT, click here.
If you want to stay on this site and read more posts from this Blog, click here.