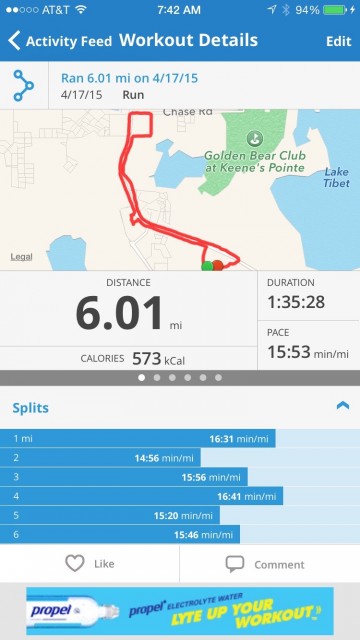 Yesterday's 90-minute run became a 90-minute walk instead.
Was comfortable making the change without guilt for three solid reasons:.
Tired from being up late from the Jimmy Buffett concert
The subtropical heat from starting the activity later than normal
The quality of the previous three outings, including a great 5k race and a six-minute time trial.
Know thyself.
And intentionally use that expert knowledge to your advantage.
Next Blog