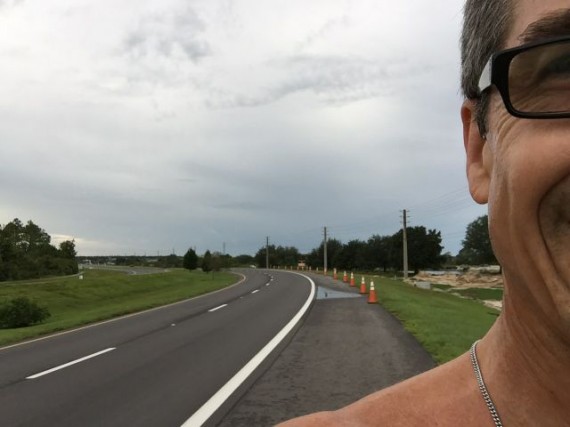 (photo: Perhaps balance will prolong his time)
Life is hard. Everyone knows that.
When our four-year old Yellow Lab got sick this past summer and died 24 hours later, it was difficult (and still is) to tell whether it was denial or strength that prevailed afterwards.
Let's go with strength.
And fast forward from July…
The doctor said he can't say how much time is left.
If you're reading this, don't be sad or worried.
Of all the people that you know who realize that life is not a dress rehearsal and that the best way to approach life is to live like you mean it, none understand it more than the guy typing this.
Denial or strength?
.
Today's physical thought continues with a spiritual thought for the day at the Next Blog