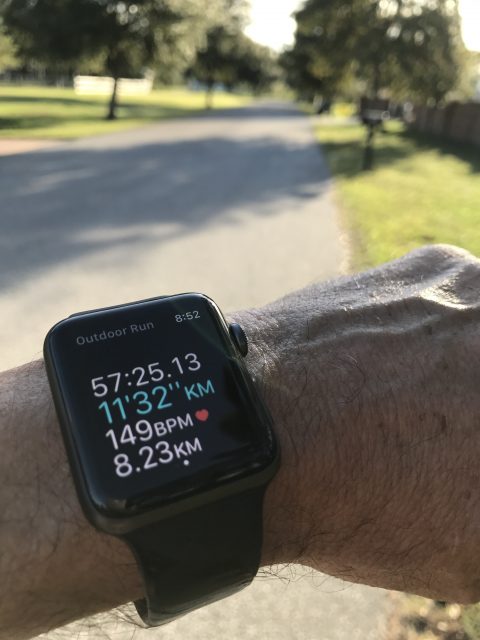 Seven months of zero to low mileage.
Stopped running entirely in April and May.
The only reason i began running this summer was to help our son, you know, easy, 10-12 minutes per mile, one, two miles at most.
When he joined the Cross-Country team in August, i continued running two to three miles – three times a week – because the running was pain-free. The reason i stopped running was simple. It was painful.
Wanted to try one last ditch thing to eradicate chronic right ankle/calf pain.
i planned (and was excited to know it would be a 2016 milestone) to run five miles and the pace was slow enough to remain pain-free, and just enjoy the privilege.
•  •  •  •  •
This website is about our physical health. To easily leave this site to read today's post on jeff's spiritual health website, click here.