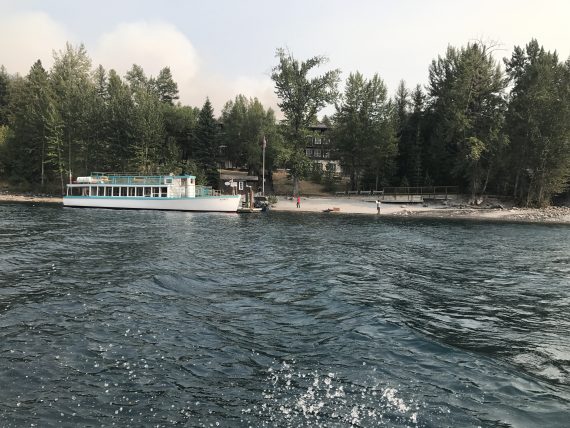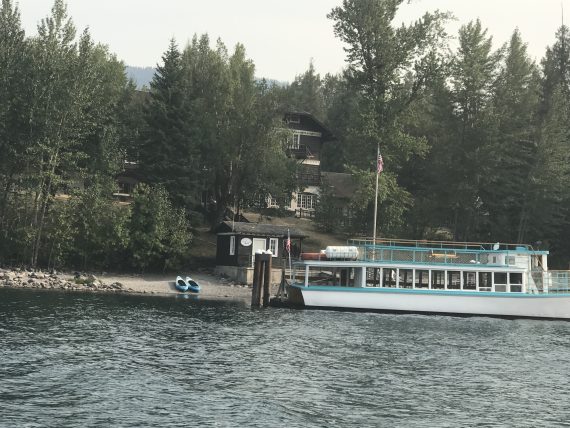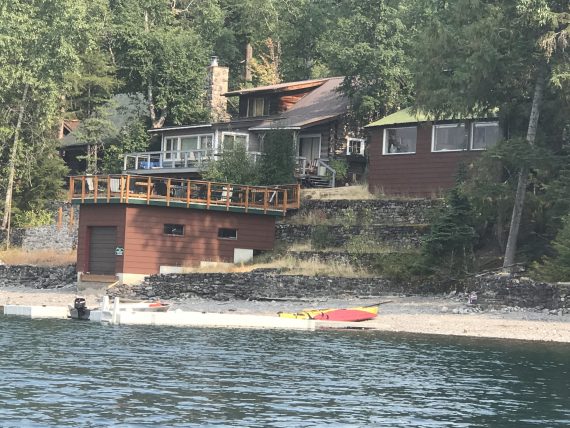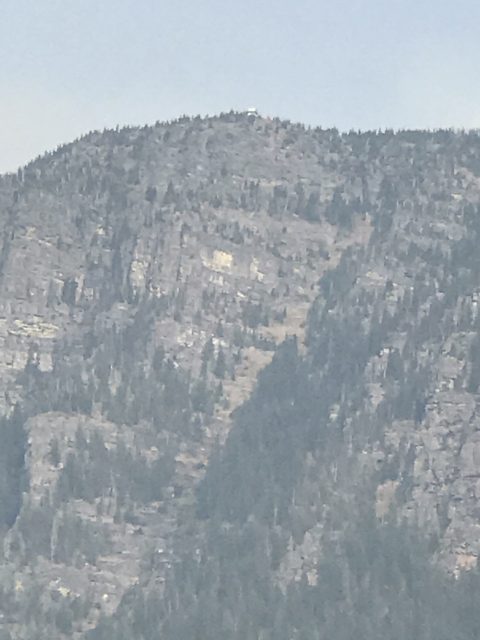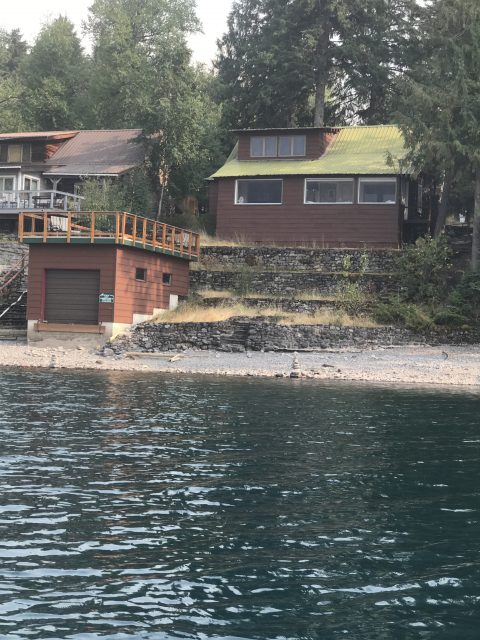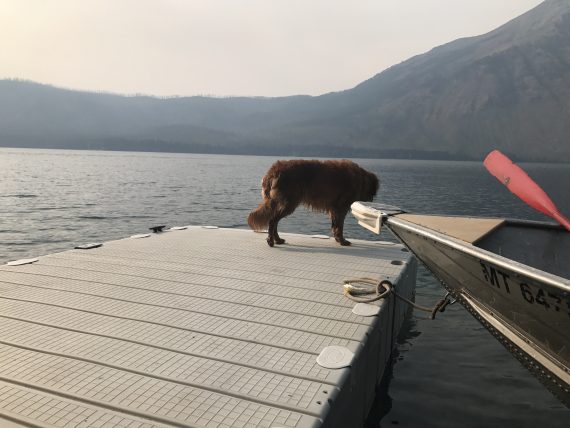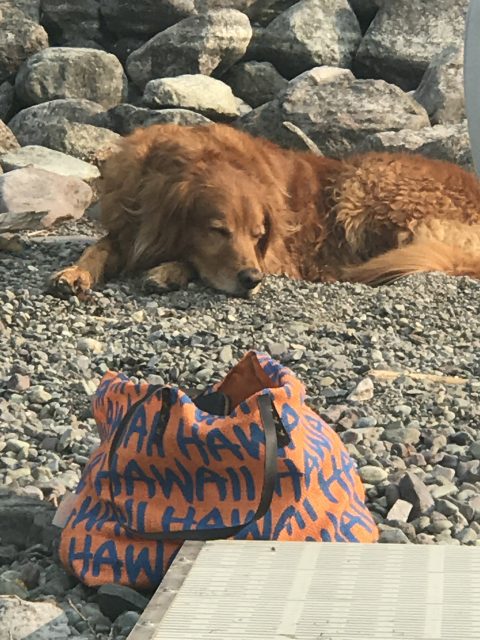 Howard says, "What are they dropping on the fire?"
"Water.", i reply.
We watched the helicopter make continuous trips behind the ridge then back up near Mt Brown Lookout and drop "water".
Howard spotted two people on a dock near Cabin 20 and said, "Let's ask them."
"They're not gonna know. Plus, it's creepy because we are complete strangers."
Howard drifted closer and struck up a conversation. They invited us to dock.
An Attorney and a Real Estate Agent. One grew up spending Summers in the Family cabin (just down from Cabin 20). The other, a friend of hers.
We sensed a deep sadness in the reality that the fire is unstoppable, no rain is in the forecast, and fire danger at extreme even without the fire.
There was talk that their only hope may be the first snowfall.
It's September 2nd.
•  •  •  •  •
This website is about our BODY. To read today's post about our SPIRIT, click here.
If you want to stay on this site and read more posts from this Blog, click here.