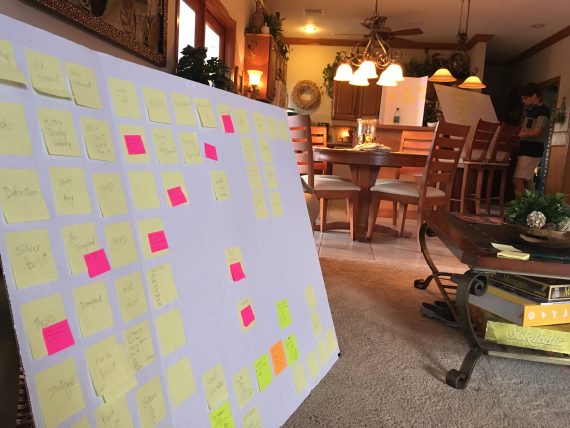 The original goal was to publish his first book before finishing 9th grade. Too lofty.
We let go of that original goal, yet remain ambitious nonetheless.
Literally only pushing the deadline back three months.
Now our goal is to publish his first book before starting 10th grade on August 18, 2016.
Just yesterday i tried to emphasis the number of 10th graders who can say at the start of the school year, "I have a book on Amazon" is pretty close to zero.
Knowing how remarkable this is can be a huge boost to a 16-year old.
__________
This website is about our physical health. To easily leave this site to read today's post on jeff's spiritual health website, click here.
On April Fool's Day 2009, jeff noel began writing five daily, differently-themed blogs (on five different sites). It was to be a 100-day self-imposed "writer's bootcamp", in preparation for writing his first book. He hasn't missed a single day since.