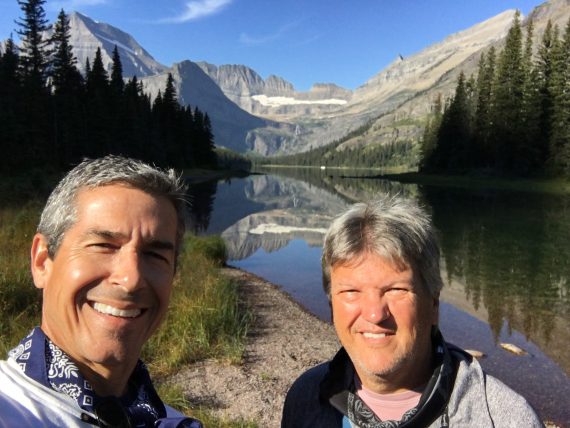 From a mistake, an amazing opportunity; will get to that in a minute.
Booked last week's trip to Glacier National Park as a last resort for a Summer trip because it was the only available reservation out of all the Glacier National Park Lodges – apparently, booking four months in advance isn't even close to being enough. In a panic, i took the last week of August (the only thing available for the entire Summer).
i knew it would be a bad idea to take our son out of school for a week on the third week of the new school year.
Desperate, i booked the only option.
Each week i went back to the Glacier National Park reservations site and a month later, a miracle – an opening for an entire week at Rising Sun the first week of August (and no school conflict)..
Kept the August reservations – there were two. Four nights at Rising Sun, two nights at Apgar.
Later, a college buddy accepted the invite to travel that final August week.
•  •  •  •  •
This website is about our physical health. To easily leave this site to read today's post on jeff's spiritual health website, click here.