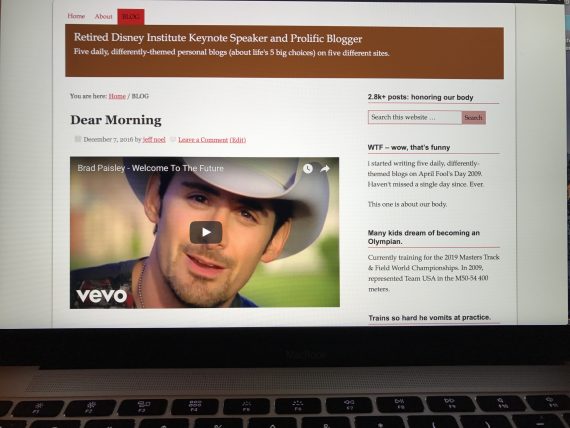 Sacrificed exercise yesterday to go off on a creative and decisive riff.
Why?
Because WordPress released update 4.7 yesterday.
Perfect blogging scenario because the new WP theme, 2017, is simple yet sophisticated.
i also decided to eliminate a few other things i used to think were important.
With a ticking clock, what's important keeps getting clearer.
Leaving a trail for Chapin – to help him find his own way, in his own time, to his own destination.
•  •  •  •  •
This website is about our physical health. To easily leave this site to read today's post on jeff's spiritual health website, click here.