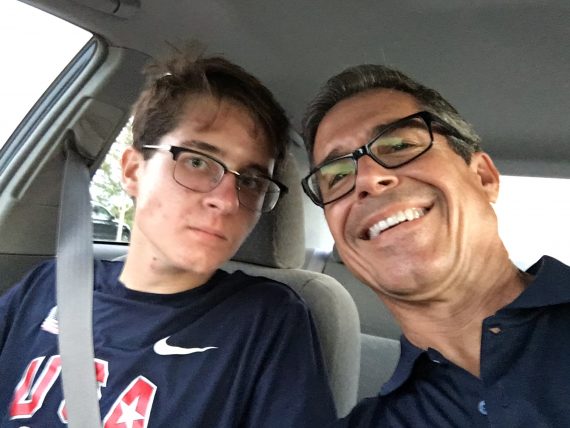 Dear younger me,
You will be tempted by the devil to put off getting into good and decent physical condition. You will over come this, eventually, but it will take decades. In fact, you won't become fully committed until you turn 40.
The devil will get pissed and then go all out to tempt you to believe you're good to go. Meaning, now that you're in decent shape, you can start to miss a few days here and there. Don't fall for it. Too many missed days become an insidious habit that eventually sends you to the place you were before you started.
PS. By staying committed for a lifetime, you will be able to help your unborn child between his 15th and 16th birthdays to start his physical wellness journey by running with him – you will be 56 when this commences.
•  •  •  •  •
This website is about our physical health. To easily leave this site to read today's post on jeff's spiritual health website, click here.