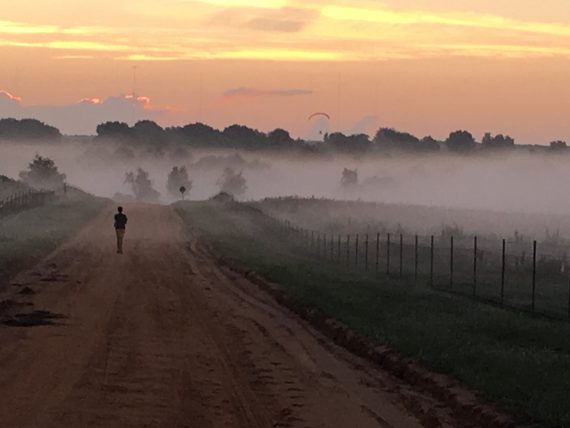 Dear running,
Thank you for teaching me that attitude plays a critical role in physical wellness. it's a simple lesson you taught me that is literally the game-changing reason why today, at 57, i remain a runner active.
You are easily transportable, meaning you are available anywhere as long as i have running shoes. i've learned to make running shoes my primary footwear and it's easy to carry running shorts in a backpack (or suitcase – i have traveled extensively the past dozen years.
You have also taught me to love mornings.
And you have gifted me with this mantra:
Dream Big  •  Get There  •  Stay There
Slaying excuses, allocating time, and finding a million reasons to stay motivated are the three non-negotiables for lifetime wellness.
•  •  •  •  •
This website is about our physical health. To easily leave this site to read today's post on jeff's spiritual health website, click here.