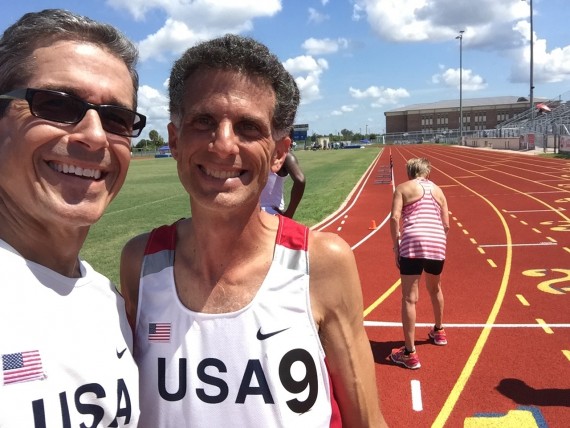 All those challenges and obstacles that get in our way – no one is immune from them.
No.
One.
Still nursing a tight right calf. No clue what caused it. No clue what it is. Taking it slow and using pain to guide the comeback.
Yesterday's 10-miler was alternating a one-mile walk with a two-mile slow jog, then repeating three times.
Had a good gym (core, strength, stretch) workout too.
Note photo: The 1500 began moments after the photo was taken. When the gun went off everyone had 100 meters before we hit the first turn.
Oddly, i felt a cramp-like pain in my right calf about 50 meters into the race. It came and went for the first lap (90 seconds) and then intensified at the beginning of the second lap.
Bowed out after the first lap.
Next Blog