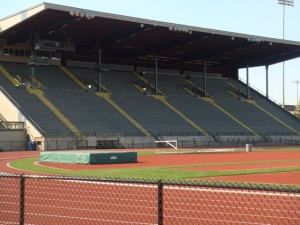 Steve Prefontaine, was America's distance running prodigy in the late 1960's and early 1970's, until his tragic and untimely death in 1974.
Pre held every American running record from 2,000 meters to 10,000 meters.
Pre ignited the "jogging craze" of the 1970's.
Pre challenged authority.
He challenged his coach, Bill Bowerman (who was starting a little shoe company later called Nike).
Steve Prefontaine wasn't a runner, he was a rebel.
A rebel who just so happened to also be a runner.
Do you have guts, courage?
Where does your strength come from? Here's a decent source of mine.