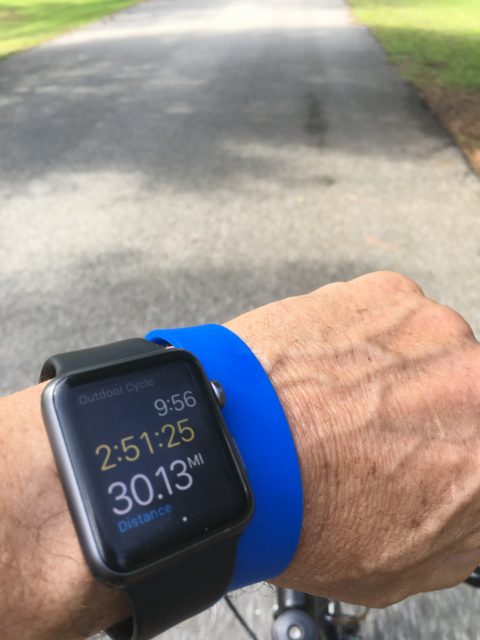 Haven't done this since i was younger. Went for a 30-mile bike ride yesterday.
When we permanently relocated to Walt Disney World in 1984, the first three years i was riding a bicycle to work. We were a one-car family. Cheryl got the car.
In 1984 it was a daily 36-mile roundtrip ride from our roach-infested Kissimmee apartment to Disney's River Country Water Park and back.
From 1985-1987, it was a 30-mile one-way trip from our 1,100 square foot starter home to Disney's Contemporary Resort.
The ride home was in my neighbor's pickup truck. We both had the same 4pm-12am shift with identical days off. Gene was a washing machine mechanic at Disney's only laundry at the time. There are four laundries now.
__________
On April Fool's Day 2009, jeff noel began writing five daily, differently-themed blogs (on five different sites). It was to be a 100-day self-imposed "writer's bootcamp", in preparation for writing his first book. He hasn't missed a single day since.
This website is about our physical health. To easily and safely leave this site to read today's post on jeff's spiritual health website, click here.