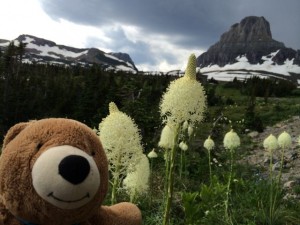 (photo: Logan Pass – the Continental Divide – in background. Jack the bear and Bear Grass foreground)
Committing to things is tricky.
Tricky because commit implies commitment.
To exercise.
To blog.
Each takes precious time.
Each takes creativity, and occasionally a pause on our original daily plan.
Like enjoying Glacier National Park for 48 hours, and committing to write 10 blog posts in those two days.
Next Blog