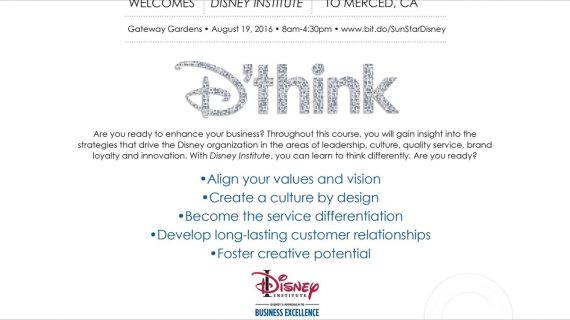 You're going to hire a leadership keynote speaker and you're entertaining the idea of hiring someone from Disney.
Seems like a no-brainer. Disney. World-class reputation. Leadership drives it all.
Disney is number five on the 2016 Fortune list of most admired companies in the world.
Disney's success is self-evident and irrefutable.
Right?
So first, if further explanation is necessary…
Disney's success comes from over-focusing on the same things others under-focus on or ignore.
Need more?
Imagine the expertise from 30 years on the inside, working with everyone from the Chief of Staff to the Cleaning Staff.
The experience from speaking to over one-million people globally for 15 years at Disney Institute.
The depth and breadth from working with 2,000 organizations, in all industry sectors, also while at Disney institute.
What value is it to hire the highest rated, most requested speaker at Disney Institute (from 1999-2014)?
Imagine being able to hear a two-time Walt Disney Lifetime Achievement Award recipient speak simply and profoundly about how Disney architects it's most important asset, the Disney Company culture.
__________
On April Fool's Day 2009, jeff noel began writing five daily, differently-themed blogs (on five different sites). It was to be a 100-day self-imposed "writer's bootcamp", in preparation for writing his first book. He hasn't missed a single day since.
This website is about our physical health. To easily and safely leave this site to read today's post on jeff's spiritual health website, click here.