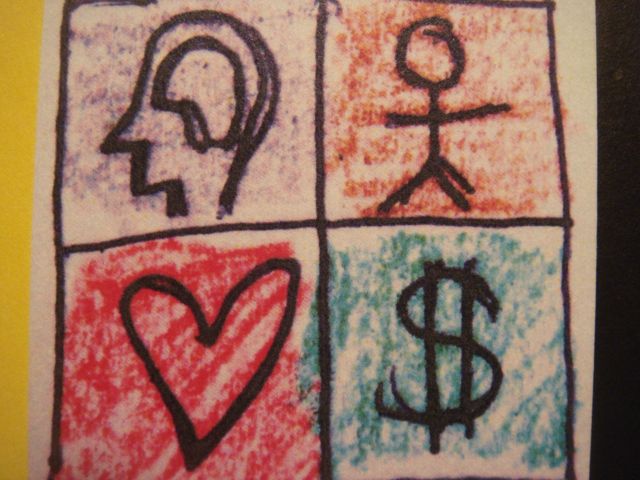 (Updated December 5, 2010. Originally posted August 10, 2009)
Hello, and welcome to Lane 8, a daily blog about our physical responsibility to get and stay healthy.
Here at Lane 8, you can count on daily, usually short, pithy posts – real life, in real time. This post is longer because you're wondering about a few things. There are two short, powerful videos at the end, made for the kind of person you potentially want to become.
You undoubtedly have health goals, diet goals and exercise goals that you've struggled with all your life.
This is what you and I automatically share in common.
Have you figured out why nothing has ever worked for you on a permanent basis?
No one person is able to tell you exactly what to do. You are, after all, an adult and you must take responsibility for your body, what you do and what you fail to do. If this sounds too hard for you, then you're wasting your time here. Really. Just so we're crystal clear on who owns the responsibility.
At Lane 8 you'll find a unique alternative to everything else you've tried.
Sounds interesting doesn't it?
That's because I've studied motivation, and the art of living a well-balanced life.
And by the way, it is an art, not a science.
Unable to find a wellness and healthy-living role model, I devoted the past 3 decades to finding life balance, and unintentionally became America's Wellness Expert.
And what you'll find in my five daily blogs (the five keys to life), is an approach that is refreshingly practical, and doable, to inspire you to never give up.
It is in the simple act of moving forward, without quitting, that progress is made.
Common sense, but not common practice.
You have the (free) opportunity to follow me everyday – real life in real time.
Each day, in 2-5 minutes time, you'll reload with the fuel you need to help you pursue your childhood dreams, most especially living a decent, healthy life.
Living in Orlando, Florida with my wife, son (10) and puppy, and have been married for 27 years. Now 51, I've enjoyed and learned much from many jobs, including a 27-year career with a large, world-class Central Florida employer – the last 12 years as a Professional Speaker.
It is my hope, and impossible goal, to help make the world a better place for our son, and for you and your Family.
In doing so, there is also a hope that others, namely you, will want to do the same.
Here's the 1st of 2 introductory You Tube videos. Thanks again for visiting.
"If your goal isn't impossible, you're not reaching high enough". – jeff noel 🙂
Here's part 2. Lane 8 started over ten years ago with one push up per day.
Dream Big. Get There. Stay There.
It's up to you.
Back to Blog
Meeting and event planners, jeff's speaking page is here.